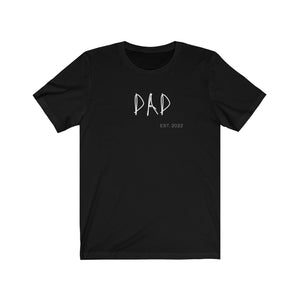 Soft cotton and quality print make users fall in love with it over and over again. These t-shirts have-ribbed knit collars to bolster shaping. The shoulders have taping for better fit over time. Dual side seams hold the garment's shape for longer.
Mommy Tees has committed to donating a percentage of profits to organizations and initiatives that work to end racial disparities in maternal health.  Our This is My Mom Tee showcases moms as superheroes. "There's a reason some people think they can achieve anything. They listened to their mother."
By participating, you're lifting up communities for health equity, opening the door for all moms and dads to have access to care and protecting the health of families by pushing for their rights. 
Sizing unisex
This updated unisex essential fits like a well-loved favorite. Super soft cotton and excellent quality print makes one to fall in love with it over and over again.
We use Direct to Garment (DTG) water-based ink to print our products. DTG , an environmentally friendly print process, provides a sharp high-resolution print. The pretreatment is nontoxic and it is required for the nontoxic water-based ink to bond with the fabric.
If you're on the borderline between two sizes, order the smaller size for a tighter fit or the larger size for a looser fit. If your measurements for bust and waist correspond to two different suggested sizes, order the size indicated by your bust measurement.