SHOP OUR NEW COLLECTIONS
Inspirational + fun apparel for new Moms and Dads. Every sale donates toward initiatives that highlight parenthood.
SHOP NOW
Our mission
Mommy Tees is passionate about the health and well-being of women, especially as it relates to maternal mortality. Black mothers die at three times the rate of other races due to pregnancy and childbirth-related complications. This statistic is alarming and unjust, thus Mommy Tees has committed to donating a percentage of profits to organizations and initiatives that work to end this disparity.
Donate Now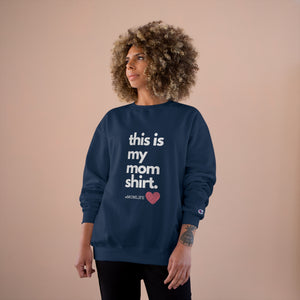 Our Mom Champion sweater, brings you the eco crewneck sweatshirt. It features Double Dry® technology and is made of a...
Learn more
This is a great site! I will definitely tell people about it and I`ll use it for any BabyShower/ theme shirts from now on! Thanks
Jessica R.
Outstanding T-shirt quality & excellent service. Placed an order prior to my Mom's birthday & Mommy Tees delivered a quality looking T-shirt just in time. Feels great to know that I'm supporting moms around the world. Keep up the quality work!
Charlotte Watson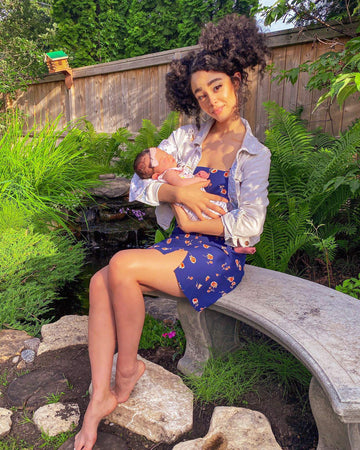 Mommy Spotlight - Meet Shann
Everyday fun stories from new mommies and mommies-to-be. Join new mommy Shann for our week 11 Mom Spotlight.  Mommy Tees Blog covers all Motherhood topics for new and existing parents.  Our Tees are inspired by the people and world around us. Beautiful, high quality goods that are designed especially for you. Thank you for supporting initiatives supporting the elimination of racial disparities in maternal and infant mortality.
Navigating Pregnancy During a Pandemic
Understanding the horrors of how COVID-19 might affect your birth plan. Pregnancy is hard, and pregnancy during a pandemic is even harder. Appointments canceled, virtual doctor's visits instead of in-person care. Hear from Sandra, Founder of MommyTees.org, as she shares her personal pandemic pregnancy story and how the organization has helped.